« Ho ho ho, here's your tree. | Main | "Like Molbaks with winterizing." »
December 18, 2005
"It's the hat that draw's the ladies..."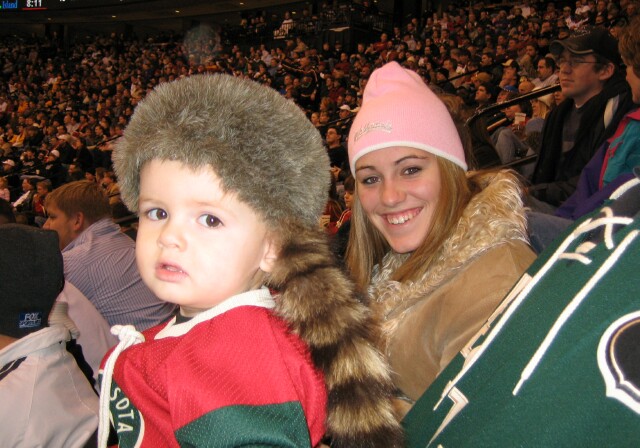 Jack went to the Wild game last week and lo and behold he ran into Miss Brittney. She and her mom came to sit with us for a while and it seemed a good time for a picture.
The Coonskin hat was, of course, a huge hit with everyone in the section except, of course, Jack's mom. Fabulous Babe still hates it.
Ha ha.

Posted by Jim at December 18, 2005 08:51 PM
Comments
Post a comment