« "No Jack, you can't have balloons every day." | Main | "Good friends." »
July 11, 2005
"Mmmmmm. Cake!"
After the gifts and food it soon came time for the cake: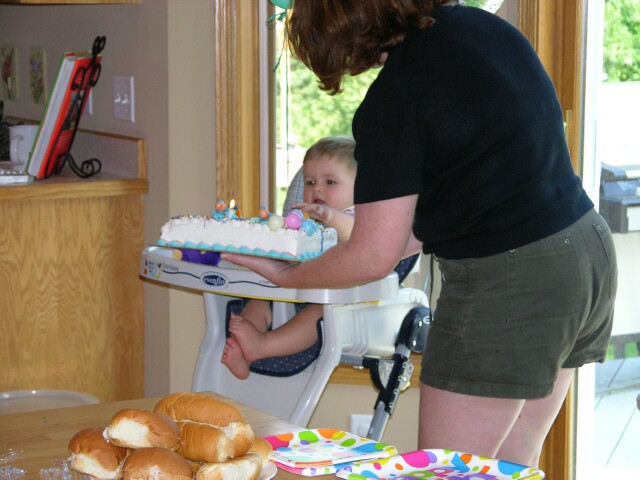 Here we see my wife menacing Jack with the cake. Jack attempted to knock the cake away but was unsuccessful. (He did snag some icing though.)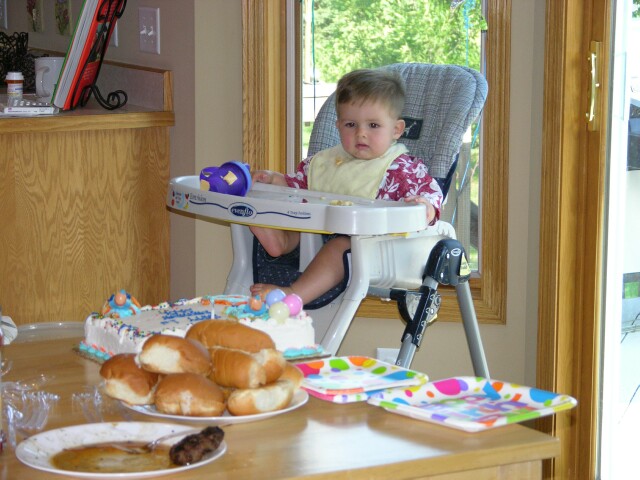 So close and yet so far. What a cruel world.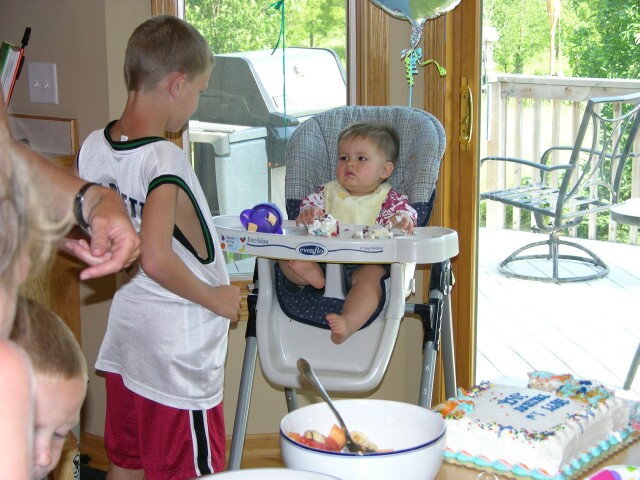 The Athlete watching Jack eat the cake. Having seen Jack spit out white, chocolate and other types of cake Fabulous Babe made the decision to get his birthday cake in a flavor that she wanted. My input was never sought or asked for which, alas, is typical when it comes to deserts. (I love Fabulous Babe dearly but she still can't see my side of the three eggs instead of two eggs in the brownies argument.)
"Cake: fun to play with but still not a food of choice."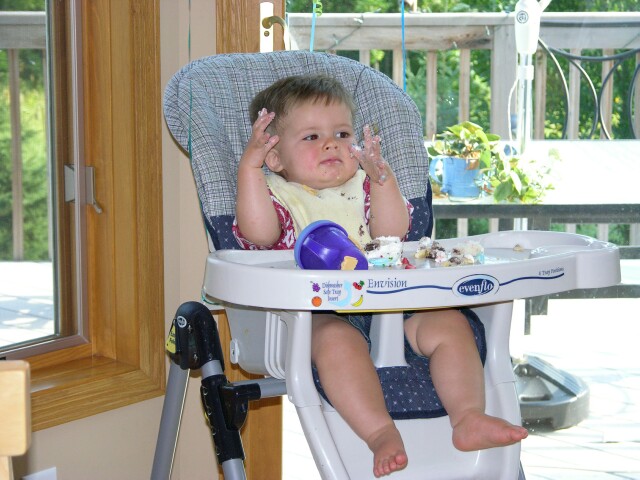 "Cake: More fun that biting the legs off of Little People. Less screaming as well."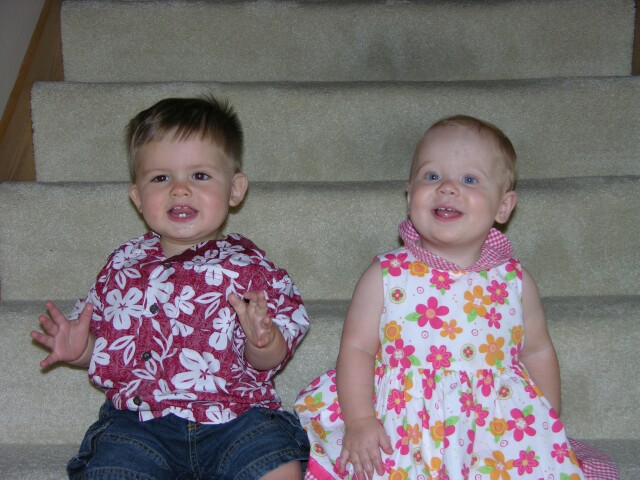 At the end we sat Jack and Kate down for some quick photos on the stairs. It's amazing to see how far we've come in such a brief period of time. We've gone from infants to a little boy and girl in what seems like such a brief period of time.
"I'll clap and you wave."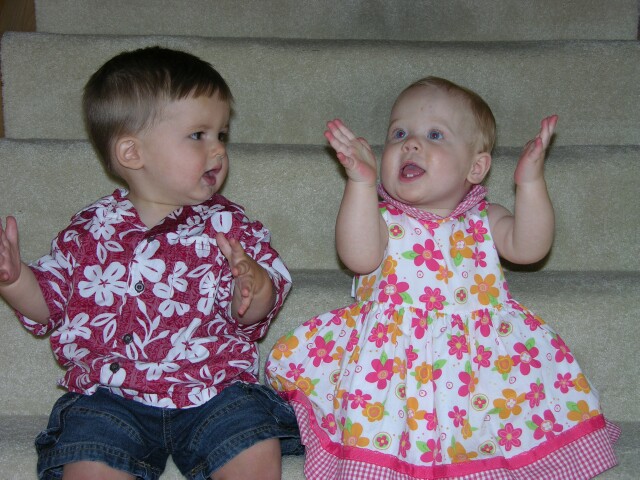 "No, I'll clap and you clap."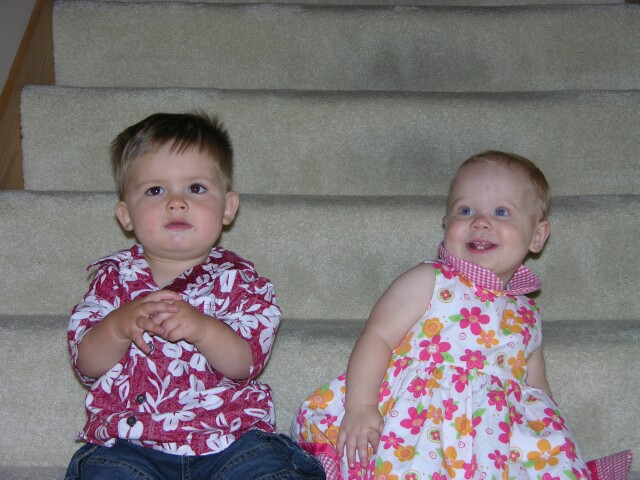 "Screw it. You sit and I'll hold my hands."

Posted by Jim at July 11, 2005 11:44 PM
Comments
Post a comment