« Ol' Stumpy! | Main | Jack's bound for Bollywood! »
January 16, 2005
"Hey! Cold hands!"
Jack had his 6 month checkup on Thursday. At this point we have them every 3 months to chart his progress and growth.
That's Doctor Molotov's assistant, Mistress Judy of the Lash. Don't let the pastel flowers lull you for one moment. Here you can see her lecturing Jack on his poor posture. Her riding crop is just out of the picture.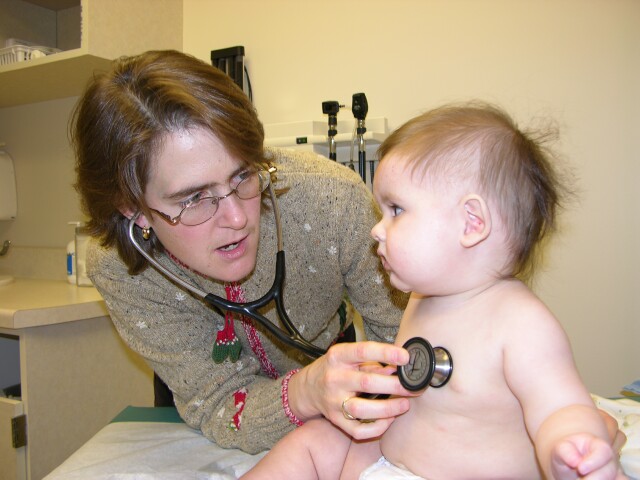 An action shot with Doctor Molotov. Here you can also witness the frightening extent of Jack's mullet. Before she walked in we took Jack for the "Just landed Ol' Stumpy" weigh in: 19 pounds, 14 ounces. He's approximately 26 inches long give or take the squirming. All in all he swept the percentiles at 95th in all categories.
What's a doctor visit without a cold hand on the backside? Alas Jack was unable to escape the clutches of Doctor Molotov despite pleading with mom off camera. Go figure.
Posted by Jim at January 16, 2005 11:12 PM
Comments
Post a comment