« "Why Target is better than Wal-Mart." | Main | "Yo Ho Ho and a bottle of milk..." »
June 23, 2006
"GOAL!"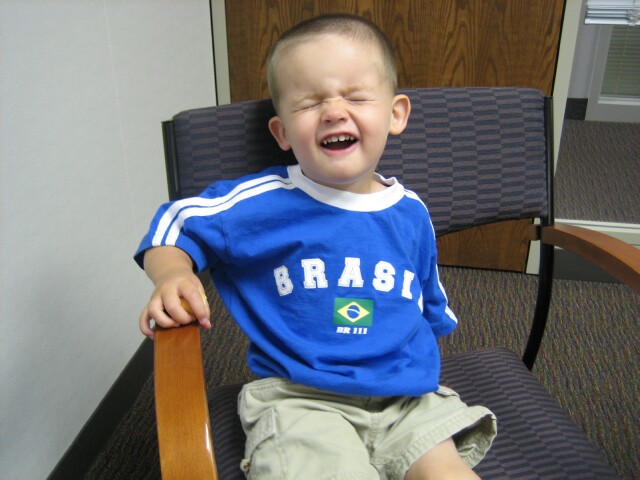 With the U.S. out of the picture Jack falls back on Brazil...
Posted by Jim at June 23, 2006 01:23 AM
Comments
LOL - love the haircut!
It's soccer fever all the way here - although we (Sanad and myself) tend to have an obsession with the dutch team..
I love those Brazilians however - it's like watching ballet with them..
Posted by: Dalia at June 24, 2006 10:29 PM
So proud of my little World Cup watching cousin!
Posted by: Goolia at June 29, 2006 02:16 PM
Post a comment