« "He's too young for ice skating!" | Main | All hail the Pirate King! »
October 28, 2005
Pumpkin shopping...
Fabulous Babe took today off and this afternoon we went pumpkin shopping...
This is an action shot of Jack. He's wearing his special Halloween t-shirt that reads "Funny Bones" which by the time you read this he will have outgrown.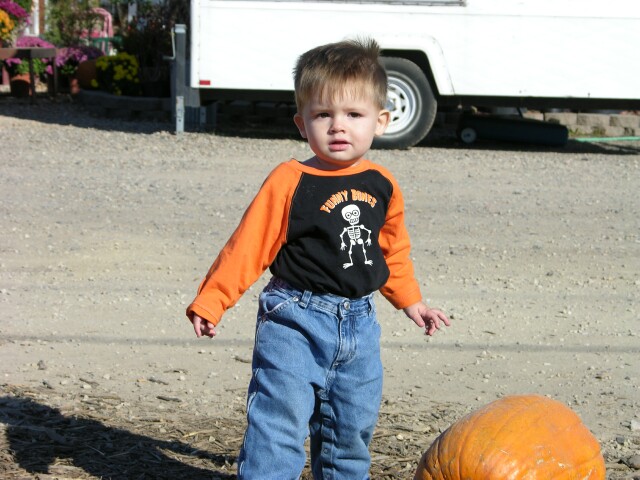 Notice the lack of a belt? Don't worry son. You come from a long line of men who's metabolisms slow down at the age of 28. You'll need a belt soon enough.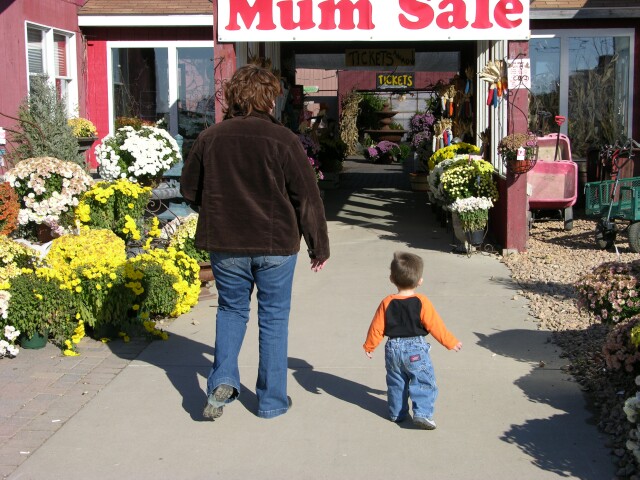 Jack wanted me to point out that while there might be a sale on Mums he's very happy with his and wouldn't trade her for anything. He also likes walking with her and having her rock him to sleep.
Posted by Jim at October 28, 2005 11:44 PM
Comments
Post a comment