« "I'm gonna sing the Doom song now!" | Main | "Someday son, these seats will be yours. Until then they belong to us." »
October 05, 2005
"Drop the puck!!"
It's back!
Tonight's the start of the NHL season for those of us in Minnesota. After last year's debacle we're finally going to have hockey again.
To celebrate here's Jack from this morning: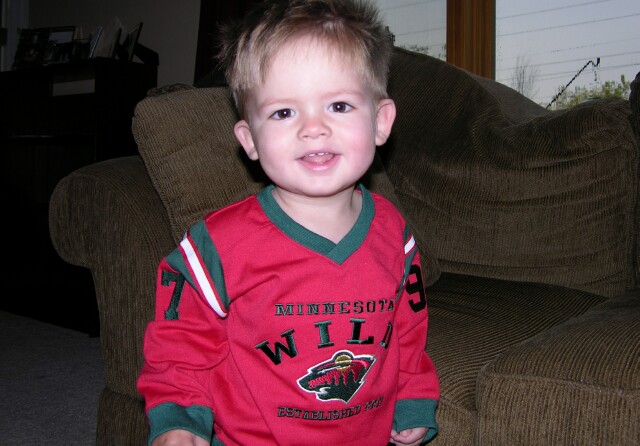 Fabulous Babe and I are headed to the game. Jack has a date with Miss Brittney and won't be attending.
Posted by Jim at October 5, 2005 04:15 PM
Comments
Post a comment