« "I find reading in the nude to be quite relaxing..." | Main | "Can we do a little more pre-planning on these hospital visits next time?" »
September 13, 2005
"It's just you, me and 478 miles kid..."
Jack and I hit the road last week. Here's an action shot of Jack during our ride down: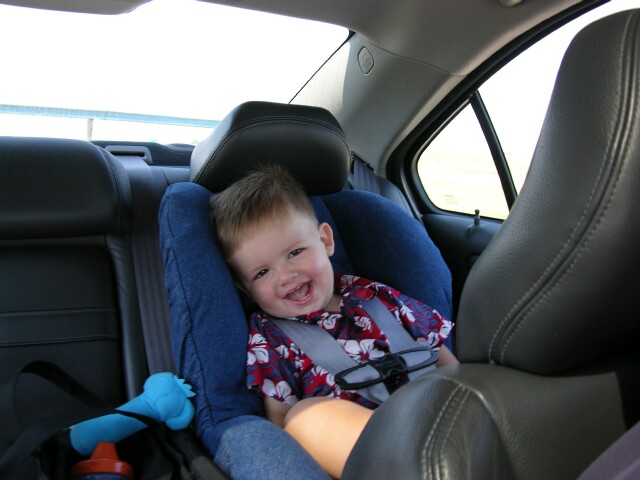 Fabulous Babe had me install the car seat behind the drivers seat in her car but this allowed Sir Snicklebritches to kick Dad from behind and occasionally pelt me with Goldfish and Nuks. *sigh*
More stories to come and the great drought is over. I promise.
Jim
P.S. Grace asked what kind of car Fabulous Babe has. It's a Volvo S60 T-5 that we bought last year. (Slightly used off lease which literally cut the cost in half.) It's a great car with the all important 4 doors instead of 2.
Posted by Jim at September 13, 2005 12:48 PM
Comments
Post a comment