« "There's a Johnny Paycheck song that comes to mind." | Main | "The Secret Lives of Fischer Price Little People Vol. 1" »
August 22, 2005
"Silverware might have to wait."
"Why?"
Here's why:
Jack did all of that with just a spoon. Why Fabulous Babe decided to give him the spoon with his yogurt is beyond me. Needless to say the results were a bit messy.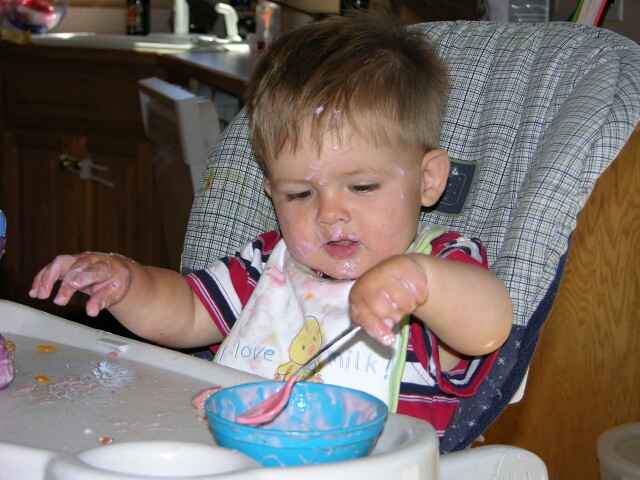 Jack did really well holding the spoon. (With both left and right hands so the career as a major league pitcher isn't out of the question just yet.) It's his fine motor control that is a little off.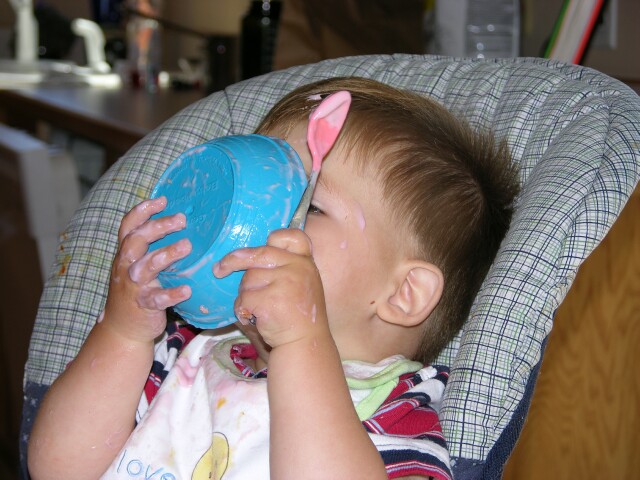 Finally Jack decided the spoon was taking too long. By the time he was done our Tuesday night bath got bumped up to last night.
Posted by Jim at August 22, 2005 07:39 AM
Comments
Post a comment