« "Mommy! Share the Internets!" | Main | Rest in Peace: David C. Sutherland III »
June 15, 2005
"It is wonderful thing to be the Pirate King..."
What greets me now in the morning?
This: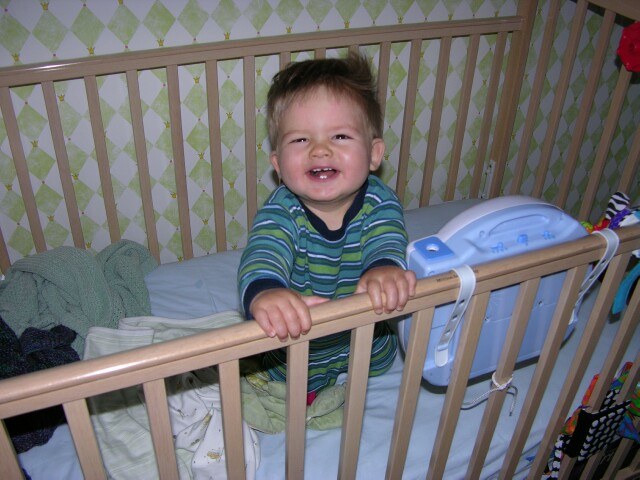 How's that for someone ready to take on the day?
I soon discovered that Jack was laughing that hard because of what he had done in his pants. Oof.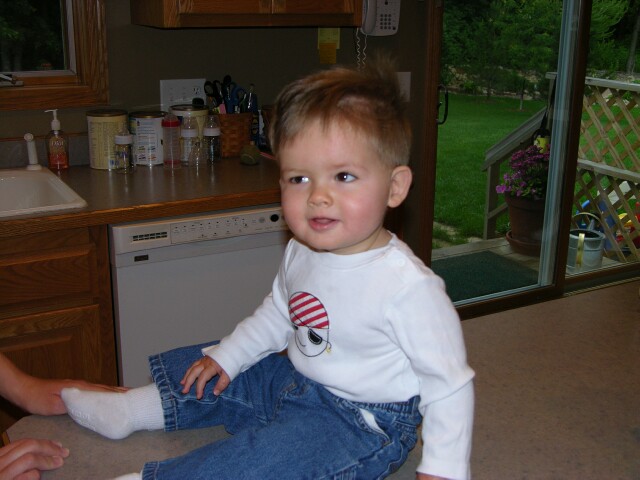 None the less I managed to get him dressed and off to Mrs. Dawn's Day Spa for the Small and Troublesome. Here's Jack sitting on their kitchen island wearing his special pirate shirt and giving Mrs. Dawn the eye. No idea if he's going to give her the Black Spot. (He is the Pirate King after all.)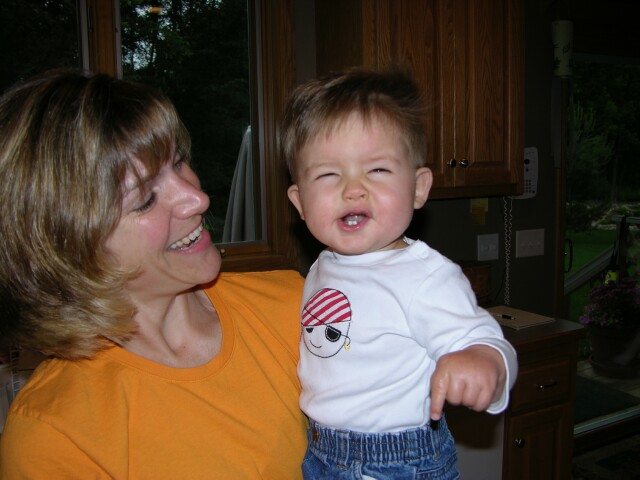 I simply have no idea whats going on here. (Neither did Mrs. Dawn.) Perhaps this is his "Arrrrrrr" face. Maybe it's his "Scary Pirate" face. Either way you can be certain that a copy of this will land in the hands of his prom date.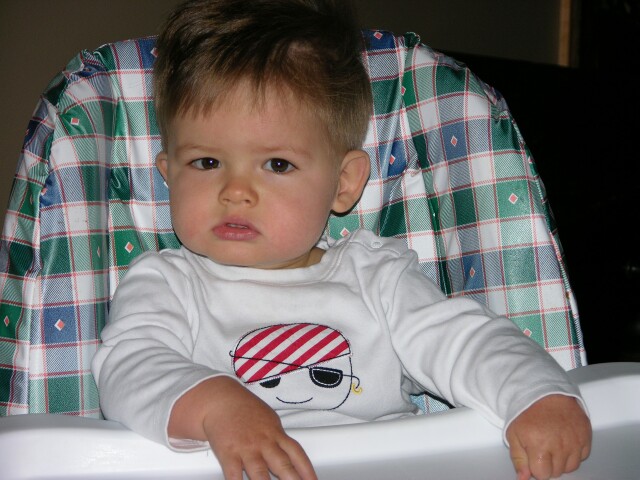 This is how I left Jack this morning. Ready for breakfast and as saucy as ever.
He did wave good bye which was nice.
Posted by Jim at June 15, 2005 07:59 AM
Trackback Pings
TrackBack URL for this entry:
http://thespecialproject.com/mt/mt-tb.cgi/12
Comments
Post a comment