« Back to work... | Main | Daycare blues... »
September 15, 2004
Bath Time!
Jack's Bath is a nightly adventure. Every night around 8:00 we try to settle him down and get through the process.
It usually starts looking something like this: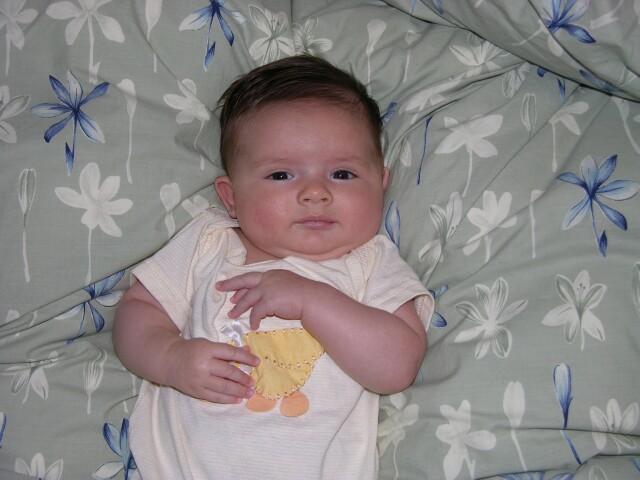 That's Jack laying our our bed waiting for the ceremonial undressing. This tends to leave Jack wearing nothing but a diaper and his socks. (White not dark.) After a scrub of the face, ears and neck I dunk the boys head and we wash his curly mane.
After that? Spa Jack welcomes it's best customer: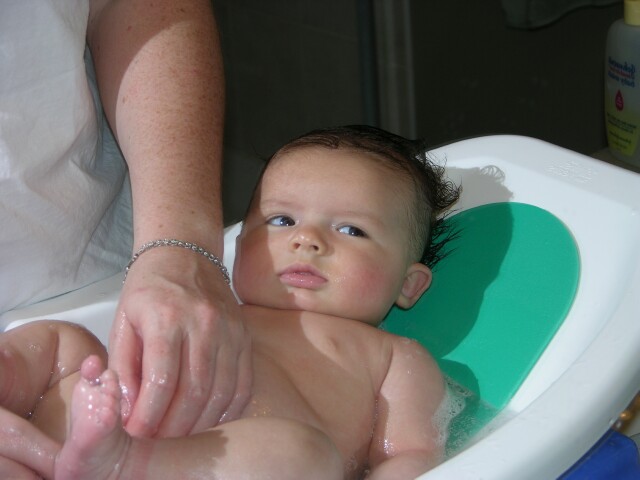 If you listen carefully you can hear Jack:
"Hey! Be careful how you han mandle the goods! Do you want grandchildren?"
The Jack Bath experience is never complete without Jack noticing his best friend who frequently makes appearances at the spa: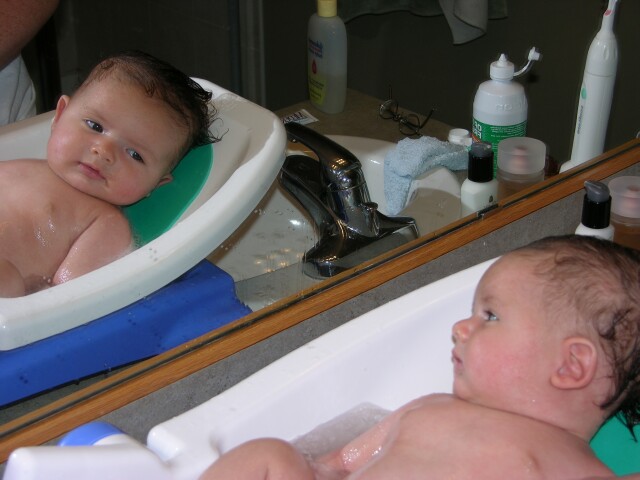 Seeing himself in the mirror usually calms Jack down. He's always curious when he sees his reflection and it distracts him from what is usually going on.
By the time we're done we wind up with a clean Jack and a pretty damp mom and dad. Jack has yet to sit in water he doesn't want to splash around it.
Posted by Jim at September 15, 2004 06:29 AM