« Much better. | Main | All's well... »
July 08, 2004
More pictures...
Hope you'll allow me some more pictures.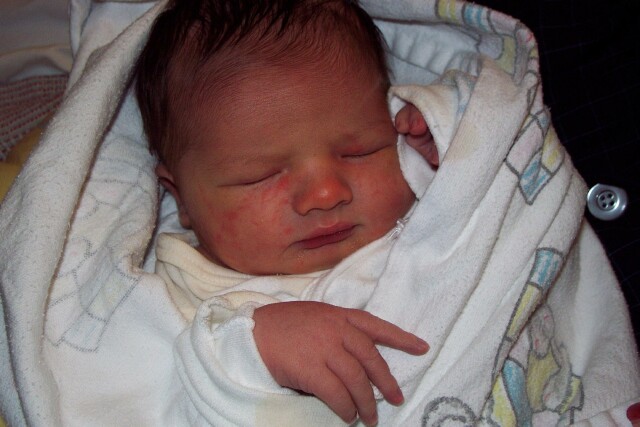 Here's Jack at his cutest. Notice his dreamy hair and the self inflicted scratches from his now trimmed fingernails.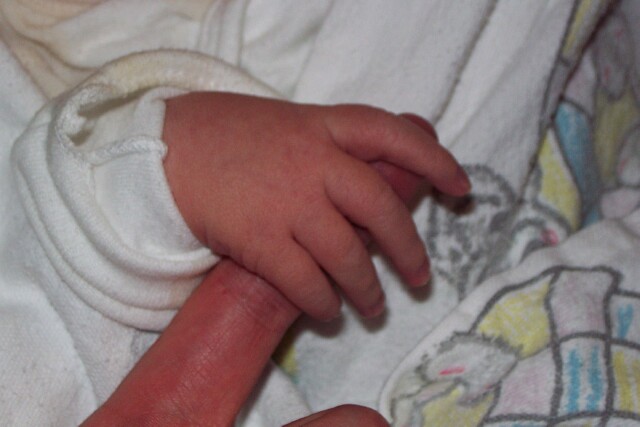 That's my finger in his hand. Can you believe the size of that hand?
Natural part on the left. Be careful kid. That forehead is going to get awfully high before you know it.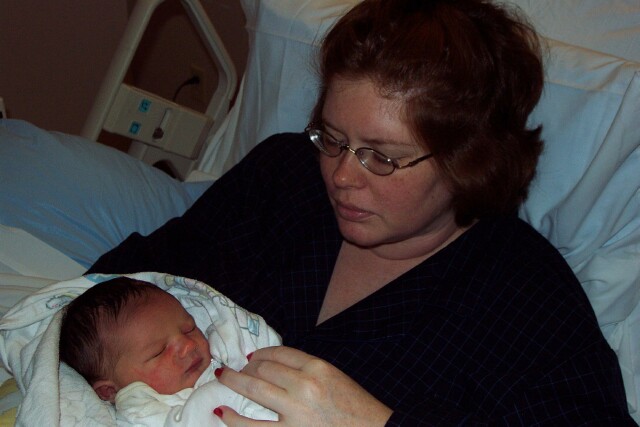 The one and only Fabulous Babe with her son.
Night all!
Posted by Jim at July 8, 2004 11:58 PM