« "Looks like a warpath to me..." | Main | No. I don't know anything yet... »
January 09, 2006
Favorite Pictures Part 1.
I had someone email me the other day and ask if I had any favorite pictures that I hadn't posted. That set me to thinking so I decided I would start poking around in the archive a bit and see what came to mind.
Here are a few of my favorites: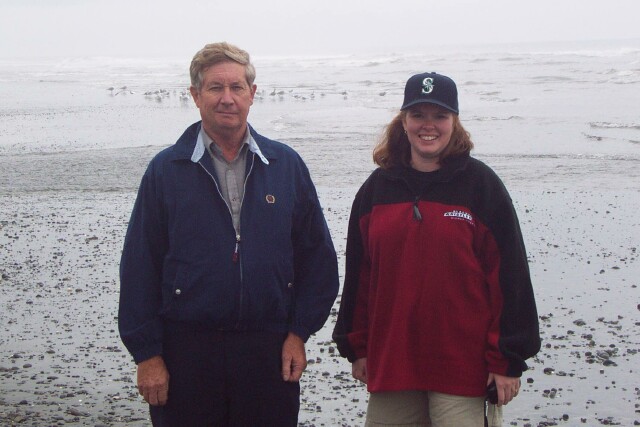 I took this during our trip out to the Western shore of Washington state with Fabulous Babe's parents, Farmer Mom and Dad, and her Grandmother. It was a blustery day and we had wandered down to the beach where the surf was rolling in trees that had gone into the ocean during a storm a few days previously.
Fabulous Babe and her father are incredibly similar. (Some might say equally stubborn.) When the two of them walked out along the beach that day it was a great father and daughter moment.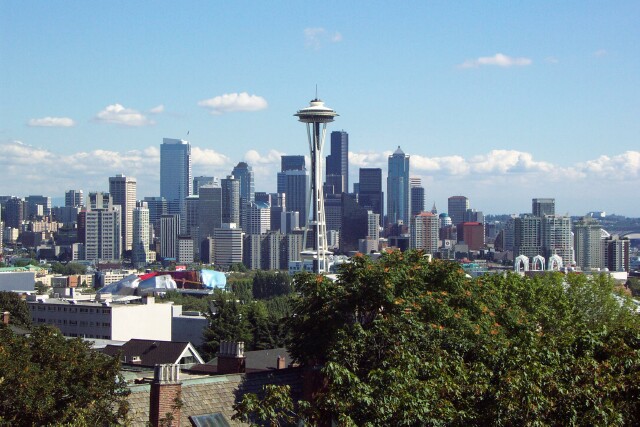 I took this in Seattle at the top of Queen Anne hill when a friend of Fabulous Babe's, the Silver Fox, was visiting. He wanted to see a good view of Seattle and we took him to where every production company filming a television or movie comes to.
I used to have this as my desktop picture until a couple of years ago. It's a picture that brings up a lot of emotion for me. Some homesickness for Seattle, some revulsion at the simply awful EMP museum that Paul Allen built that is visible. (The brightly colored mess above the white building.) Mostly it reminds me of the good friends we made while living there.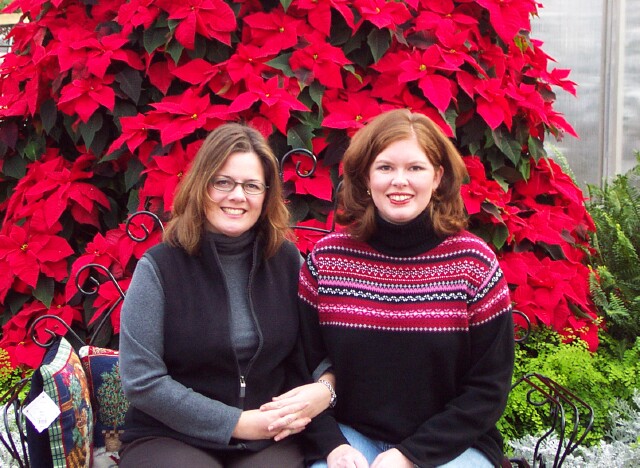 This is a picture of Fabulous Babe and My Canadian Sister that we took when she came to visit us out in Seattle. While I call her my sister she's really one of Fabulous Babe's bestest, bestest friends in the whole wide world. I think this is a wonderful picture of the two of them together.
It was close to Christmas when I took the picture. We had gone to Molbaks, the giant nursery in Woodinville that is the hub of all things gardening on the Eastside of Seattle. During that same visit my Canadian Sister took a picture of us that we used on our Christmas cards that year. (FB's mom still has it on their television.) What was so striking that day was the vivid colors of the flowers. That brilliant riot of the spectrum really came through in the pictures that I took.
Lest you think my Canadian Sister is too prim and proper...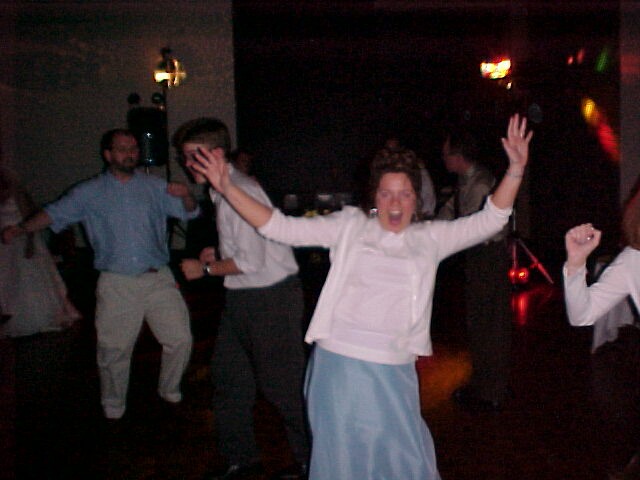 Here's a shot my dad snagged of her at our wedding reception. If that doesn't sum up a good time I don't know what does.
(If you're curious, from left to right, it's my old friend from my hometown, my cousin "Chuck", my Canadian Sister and the hand of my sister in law, Mary Jane Watson.)
Posted by Jim at January 9, 2006 12:26 AM
Comments
Post a comment