« "You wondered what came with the title Director of Strategery." | Main | "I just hope one morning he doesn't wake up and look like Boy George." »
September 27, 2005
"I wonder where all of my flowers go?"
When we got home from Mrs. Dawn's last night Jack wanted to wander around outside for a while and I went diving for the camera.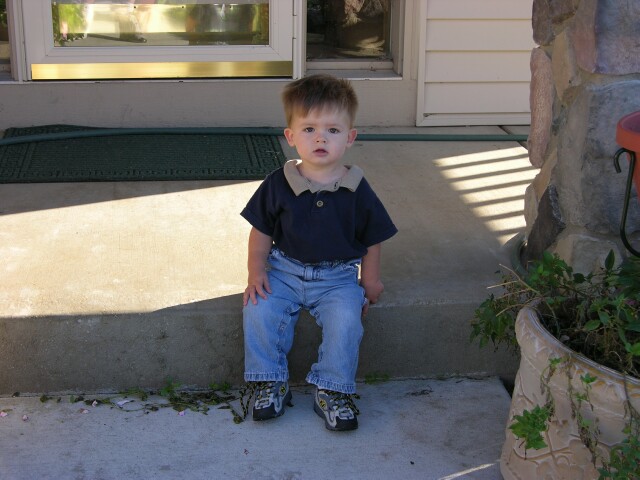 Jack loves to sit on steps and look around. He's very careful about walking up, deliberately turning around and then sitting down. He'll sit for several minutes taking everything in before moving away. I think he likes to sit and just observe which is nice to see at an early age.
Jack also loves to tear the flowers off of mommy's plants and smell them. I caught him in mid-sniff here. Usually he'll sniff them for a about two or three times and then they're "spent" and he'll throw them away.
Maybe he'll be a gardner?
Posted by Jim at September 27, 2005 04:04 PM
Comments
Post a comment