« "Can't you just photoshop a few pounds off before you post them?" | Main | "Snow Goons! Space Man Spiff! What's not to get?" »
June 09, 2005
"The Undersea world of Jacque."
It?s swim time!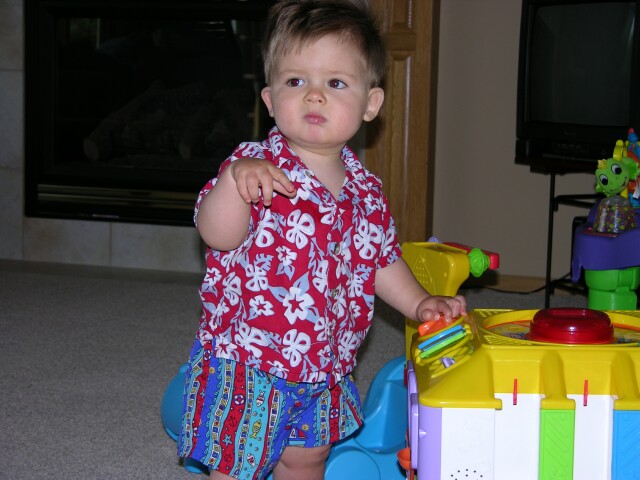 Here?s Jack looking fashionable in his red aloha styled shirt with his horrifically non-matching swim trunks. I like how the vertical stripes on the trunks offset the flowers of the shirt. Jack just likes to stand and point at things.
Fabulous Babe and Jack. This was during the initial ?see how you like it? phase. Notice that the water had yet to tame Jack?s born to be wild hair.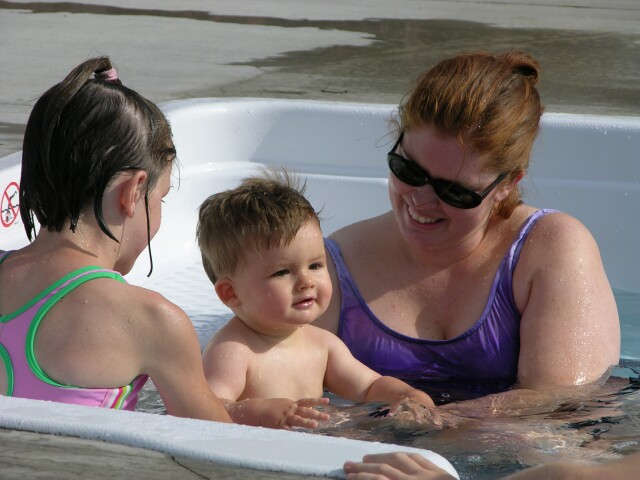 Was Jack having fun?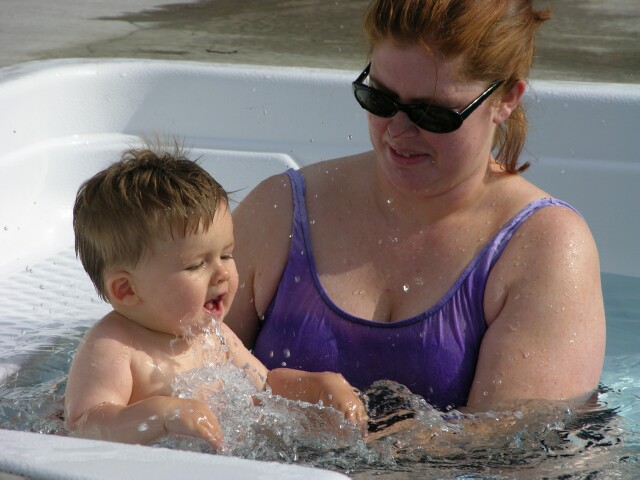 I think the answer is a most definite ?Yes!?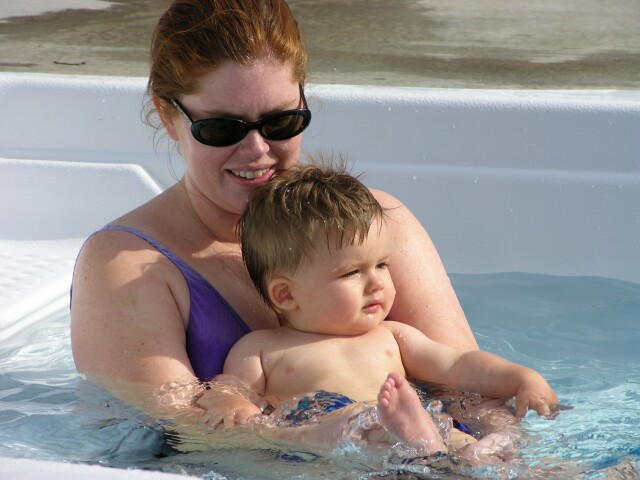 ?After a long day of eating and naps there is nothing I like more than to be borne around the pool in the style and manner I have grown accustomed to. Home mother.?
?It?s over??
Unfortunately for Jack all good things had to come to an end. After almost a half an hour of happy pool fun time we wrapped him up in beach towels and plopped him in the stroller.
?Will you still be here if I come back??
Yes Jack. Your new friend the pool will still be here.
Posted by Jim at June 9, 2005 11:34 PM
Trackback Pings
TrackBack URL for this entry:
http://thespecialproject.com/mt/mt-tb.cgi/7
Comments
Post a comment