« "Think that's good shooting? You should see their jump shot." | Main | "Update..." »
June 19, 2005
"If you don't have an air compressor go buy one. Really."
Woof! What a weekend.
First decent weekend since spring sprung. Jack?s first swimming lesson. ("Flail madly. Great!") We had Mr. Lost Control's 40th birthday party. First Father's day. Laundry and cleaning. By Sunday evening we were both pretty tired. I'll post more but this will do for now.
Sunday afternoon we inflated the kiddie pool that Fabulous Babe bought for Jack and invited Kate over. How our parents blew these things up without an air compressor I will never know.
Here's Jack in his sporty hat. Notice Kate stealing the ball. This led to a bit of synchronized crying after there was some intrusion on personal space later on.
The blinding glare in the background is the sun reflecting off of Mr. Racetrack's legs. Notice he's sitting in the shade to preserve that natural "blind cave fish" transluscent look.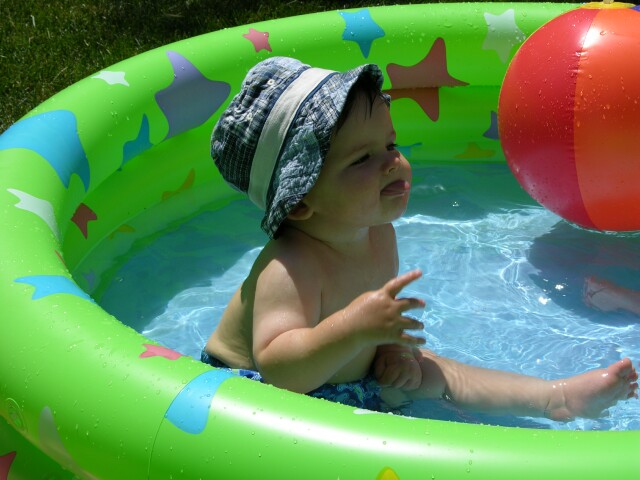 Since discovering his tongue a week or two ago Jack?s eager to share. *sigh*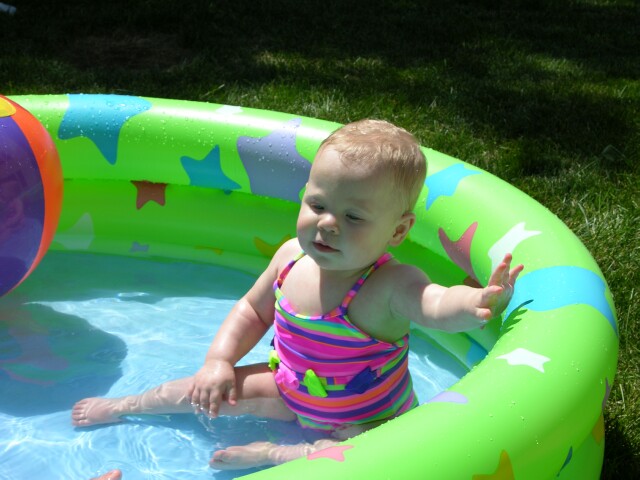 "I'm too sexy for my swimsuit, too sexy for my swimsuit. Too sexy by far."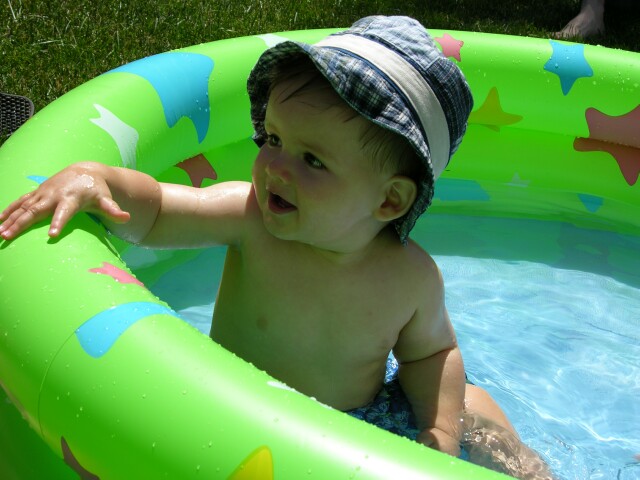 "Can I please take this silly hat off? Please?"
"Yikes! I've got hat head!"
More when my head isn't on the keyboard.
Posted by Jim at June 19, 2005 11:44 PM
Trackback Pings
TrackBack URL for this entry:
http://thespecialproject.com/mt/mt-tb.cgi/15
Comments
Post a comment