« "Only one more game..." | Main | "Time to Google what the Globe and Mail can't print." »
April 05, 2005
"Roadtrip of the Damned..."
Ooof.
Well that was a long day. 7+ hours in the car with Jack and only about 3 of them with him asleep. When we got home the Racetracks were headed to our new Las Margaritas that opened up in our local "hood" and said "You look worn out." Understatement of the century...
Pictures from the weekend are forthcoming. Here's one of Fabulous Babe amongst her fellow Orange Clad Illini fans: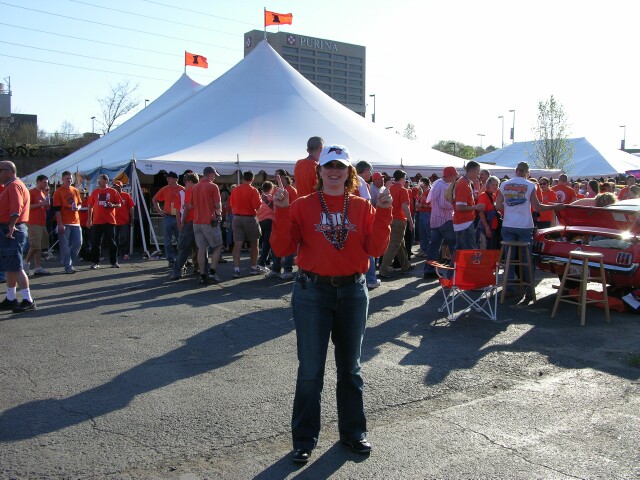 While Monday night didn't quite go like we wanted it was still a great season. The best in Illini history actually. As I pointed out to a miserable Fabulous Babe the amount of money that the school will receive for being in the final game is astronomical. The basketball program will be doing well for years.
Snickelbritches has been a handful tonight. You would think he's been couped up in a car all day...
Posted by Jim at April 5, 2005 11:25 PM
Comments
Post a comment